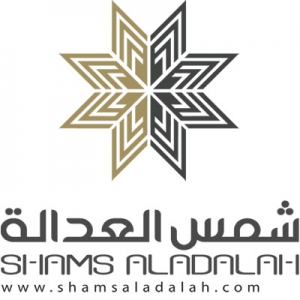 Welcome to Shams Aladalah

We are the office of Shams Alaldalah. For more than 12 years, we have been a source of confidence for our clients in debt collection in Saudi Arabia and abroad. During this period, we have developed and expanded our business through regional and international partnerships, and we are confident that this development is the root of our success after the God's grace.
We started our business as a part of a long-standing lawyer team and legal consultancy group. During this period, we established a huge client base that represented the driving force and the motivation behind our independence in 2013 to start our business more professionally, fulfilling our aspirations and responsibilities towards our customers.
Since our second launch under the name of "Shams Alaldalah", we have provided our debt collection services with the highest quality standards. We have adopted the scientific method in our business, refined it with our legal expertise and attracted the best human resources to form an integrated team of experts with expertise in several fields. We have developed specialized departments, activated and developed advanced operating and management systems to achieve the best results, and to become leaders in the field of ​​debt collection in the region and to represent the first choice for our customers in the follow-up and the management of the collection of their debts.
The office includes a number of lawyers and jurists with a high degree of Sharia and law qualifications. They have experience and practice in the field of legal work in Saudi Arabia, as well as consultants and experts who have previously worked in the judiciary and have been involved in all forms of disputes before the judiciary.
We know the importance of time in the process of collection of debts and its economic dimensions and the associated effects on the course of business. So, our team is trained in time management to ensure that the collection processes are completed at record times with high success rates.
Over the past 12 years, we have achieved high success rates in our customers' debt collection, including those which fall under the name of bad debts or doubtful collections, and this first thanks to God and then to the experience and the skills possessed by the team of "Shams Alaldalah".
In order to make it easy for our  customers to follow-up the completed and the remaining procedures in the collection processes and in line with the technical revolution in this era, we have established a sophisticated electronic system through which our customers can access their own accounts at any time and from anywhere to follow their transactions.
We follow up and collect debts in Saudi Arabia and abroad through an international network of partners in more than 18 Arab and foreign countries, covering the Gulf Cooperation Council States and some Arab, European and American countries.
We have been dealing with Shams Alaldalah for several years, during which we found a remarkable deal and rapid completion of our transactions and a great experience in recovering debts that were bad.
We thank the staff in the "Shams Alaldalah" for their efforts with us to help us succeed in our projects, and the completion of transactions related to our work and thanks to their high way of dealing with us, we wish you success.
of our customers are satisfied with our services.
call us now
Do you need help in collecting external debts?
If your business needs help in collecting debts either in the local market or in any of the Arab or international markets, Shams Alaldalah, together with its partners, provides complete solutions through their multiple debt collection experiences. You will find that we are the best way to get your money back.
call us now